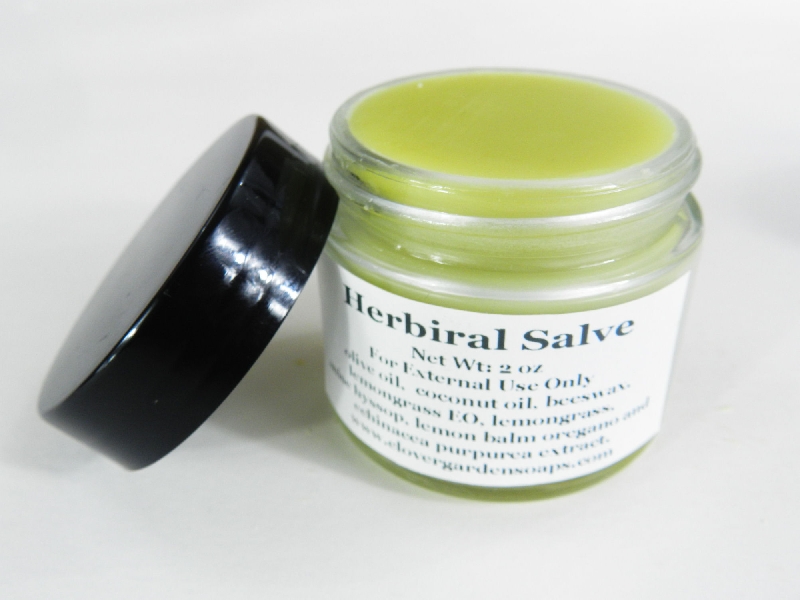  
2oz Herbiral Salve. Lemongrass. Lemon Balm, Anise Hyssop, Echinacea and Oregano.
Ingredients: organic olive oil, organic coconut oil, local beeswax, lemongrass essential oil,  extract of anise hyssop, lemongrass,lemon balm, purple coneflower and oregano.

A 2oz jar of our Herbiral skin salve.

Herbs used in the manufacturer of this salve were grown using organic gardening methods here at Clover Garden Soaps, and we also make our unique herbal extract by hand.

Contains lemongrass essential oil for a fresh lemony scent.
Site Security
This Site Secured with RapidSSL Global by DigiCert, Inc.
Delivery policy
All packages are shipped via USPS ~ Tracking is Provided
A 2oz jar of our Herbiral skin salve.
16 other products in the same category:
Reviews
No customer reviews for the moment.