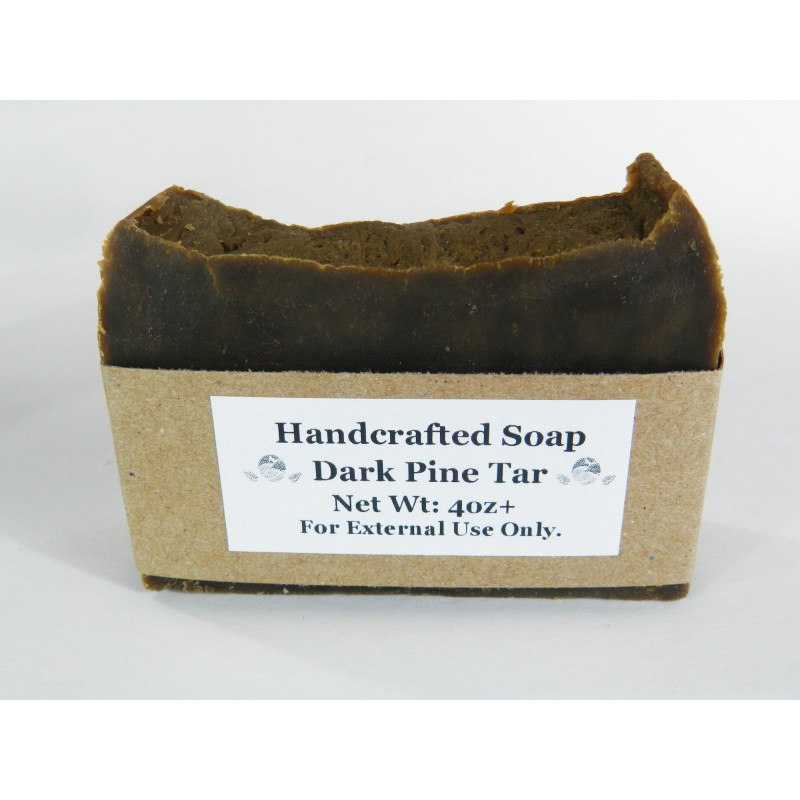  
Soap Loaf - Lard and Lye Dark Pine Tar Soap - 9 Bars
Traditional lard and lye soap just how Grandma used to make it!
Site Security
This Site Secured with RapidSSL Global by DigiCert, Inc.
Delivery policy
All packages are shipped via USPS ~ Tracking is Provided
Ingredients: Lard, lye, dark pine tar, distilled water.
Description:  9 bars of traditional lard and lye dark pine tar soap, cut into bars.
Soaping Method: Hot process ( can be used immediately upon receipt, but will benefit from a few weeks curing time to extend the lifespan of the bars.)
Lead Time: Loaves of soap are made to order, please allow 7 days before we dispatch your item
Weight: Your soap loaf will weigh at least 2.5lb in total, pine tar loaves weigh a little more.
Just how Grandma and Grandpa used to make!

Due to the natural curing process, and lighting while the pictures were taken, the colors, and design of the soaps you receive may differ slightly from the photographs shown. All of our soaps are fragrance free, except from the natural fragrances of the herbs or flowers used in their manufacture.



16 other products in the same category:
Reviews
No customer reviews for the moment.