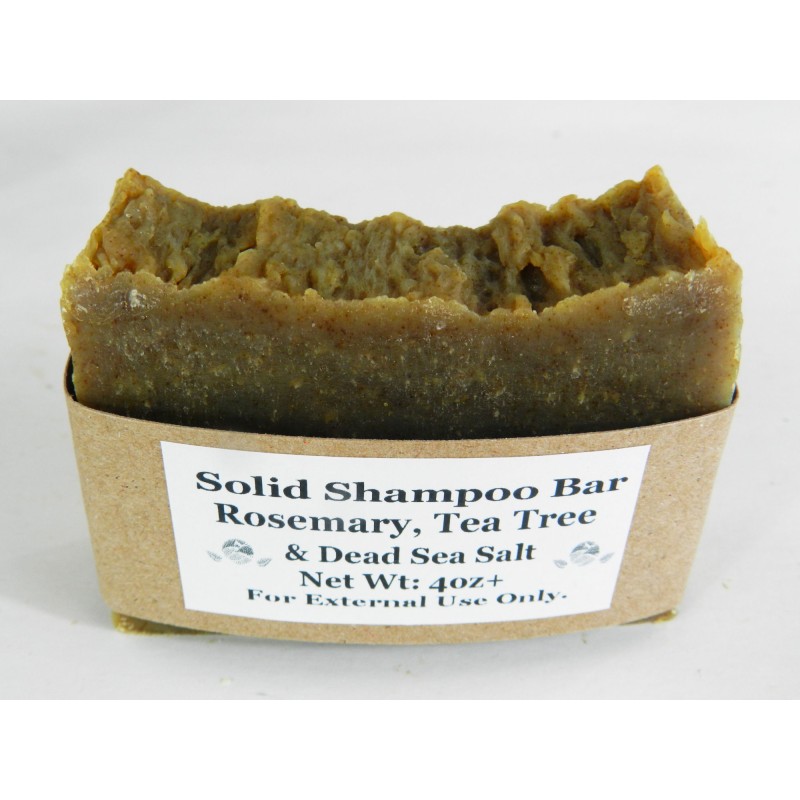  
Solid Shampoo Bar Rosemary Tea Tree & Sea Salt for Oily Hair Types
Ingredients: sweet almond oil, organic coconut oil, lard, castor oil, lye, distilled water, rosemary, dead sea salt, rosemary and tea tree essential oils.
Our solid shampoo bars are made with hair-loving sweet almond, organic coconut  and olive oils. We add castor oil for  lather with plenty of bubbles and of course our signature lard for conditioning. This bar carries the natural scent of rosemary and tea tree essential oils.
Instructions for use: Massage the shampoo bar directly onto your scalp to create a thick bubbly lather, or apply to your hands and then massage the foam into your scalp and hair.
Due to the natural curing process the colors of the soaps shown may differ slightly from the one you receive.
Each bar weighs at least 4.0 oz and as bars are made by hand, weight does vary.
Site Security
This Site Secured with RapidSSL Global by DigiCert, Inc.
Delivery policy
All packages are shipped via USPS ~ Tracking is Provided
Solid Shampoo Bar Rosemary Tea Tree & Sea Salt for Oily Hair Types
4 other products in the same category:
Reviews
No customer reviews for the moment.