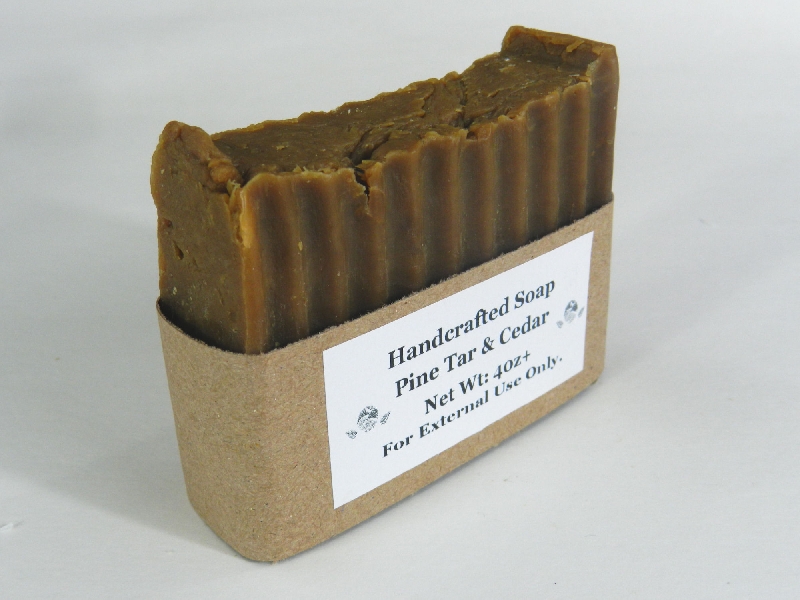  
Lard and Lye Bar Soap with Pine Tar and Cedar Wood
Ingredients: Lard, lye, distilled water, a blend of light and dark pine tar, cedar wood essential oil
One bar of our old fashioned stove top style lard and lye pine tar soap with cedar wood essential oil.
This soap is made with  a blend of both light and dark pine tars.
All soaps are hand made from scratch and are not made from "melt and pour" soap bases.

Due to the natural curing process, and lighting while the pictures were taken, the colors, and design of the soaps you receive may differ slightly from the photographs shown.

Each bar weighs  at least 4.0 ounces. Bars are manually cut, so size varies.
Site Security
This Site Secured with RapidSSL Global by DigiCert, Inc.
Delivery policy
All packages are shipped via USPS ~ Tracking is Provided
Ingredients: Lard, lye, distilled water, a blend of light and dark pine tar, cedar wood essential oil
13 other products in the same category:
Reviews
No customer reviews for the moment.